Products
We are exclusive Service- and Distribution Partner for Fluke Electrical Calibration in Switzerland and Distribution Partner for Fluke Industrial. For your measurement application or cal lab there is the right solution in our assortment.
---
Produktanfrage
Bitte schicken Sie mir eine Offerte für folgende Geräte:
---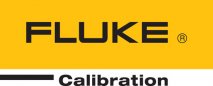 FLUKE Electrical Calibration
Multiproduct Calibrators, Multifunction Calibrators
Electrical Tester Calibrators
Electrical Power Standards
Oscilloscope Calibrators, RF Reference Sources
Reference Multimeters
Time- and Frequency Standards
Calibration- Transfer Standards
Calibration Management Software
Data acquisition Solutions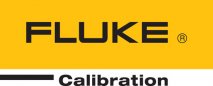 FLUKE Temperature Calibration
Temperature Calibration Baths
Temperature Calibration Dry Wells
Infrared Calibrators
Pressure/Temperature Calibrators
Fixed-Point Cells, Standard Resistors, SPRTs, Fixed-Point Cell Maintenance Apparatus, Furnaces
RTD, PRT, SPRT, Thermocouple and Thermistor Probes
Software for Temperature Calibration and Measurement
Temperature Readouts and Loggers

FLUKE Industrial
Handheld Digital Multimeters, Bench- and System Multimeters, Graphical Multimeters
Isolation Testers, Installation Testers, NIV Testers, Earth Ground Testers
Clamp Meters, Current Clamps, Leakage Clamps
Scopemeter
Process calibrators
RLC-Meters
Function Generators
Thermometers, Infrared Thermometers, Thermal Imagers
Power Quality Analyzers, Power Quality Loggers
Humidity Meters, Air Quality Meters, Particle Counters, HVAC Meters
Vibration Testers

KEITHLEY Test & Measurement Programm
Digital Multimeter
Voltage and Current Sources
Electrometer
Source Meter
nV, pA, uOhm Meter
Scanner Systems
Distortion Analyzers, Counter, etc.

KYOWA ELECTRONIC INSTRUMENTS CO.; LTD Japan
Leading strain gauges manufacturer
Acceleration-, torque-, pressure-, force and distance
Sensors for construction measurement
Sensors for automotive measurement
Sensors for "Dummy" applications
Crashrecorder for Vehicle crash tests
Data Acquisition Systems
Multi Strain Gauges Loggers
Signalconditioner

BBE Bamberg + Bormann Electronic
Leading Stroboscope Manufacturer
Instant and accurate measuring of the speed of moving, vibrating or rotating objects.
Observation of fast repetitive movements of objects.